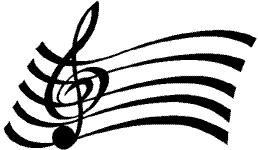 City Band music has been flowing through the Wisconsin Rapids area for over 150 years and it continues today thanks to the efforts of a number of dedicated band members who would not allow it to cease after fiscal restraints necessitated the elimination of funding from the city of Wisconsin Rapids in 2006.

At that time a Board of Directors was formed and the band was organized into a self directed, self governed organization. The Community Foundation of South Wood County assisted this process by serving as a resource to the Board, providing guidance in fiscal management, board governance and funding. The Wisconsin a Rapids City Band is a nonprofit organization under section 501(c)(3) of the tax code and contributions are tax deductible as allowed by law.
---
BOARD of DIRECTORS

Shawn Johnston . . . . . President
Kevin Finbraaten . . . . . Secretary
Carol Priebe . . . . . Treasurer
Dave Davies
Susan Davies
Sharon Siegler
James Zabel
Mary Beth Rokus . . . . . Administrator
---
BAND CONDUCTOR

Keith Olson
---
MISSION STATEMENT

The Wisconsin Rapids City Band provides musical entertainment for the central Wisconsin area and a performance outlet for area musicians.
---

Return to Top