Wisconsin Rapids City Band Funding
Because of fiscal restraints in 2006, the city of Wisconsin Rapids completely stopped funding the Wisconsin Rapids City Band. At that time a Board of Directors was formed and the band was organized into a self directed, self governing organization responsible for it's own funding. The Community Foundation of South Wood County assisted this process by serving as a resource providing guidance in fiscal management, board governance and funding.
Expenses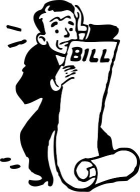 City Band expenses include salaries for band conductors, music purchases, air conditioning costs for the band rehearsal sessions at Lincoln High School and fees for using the Performing Arts Center for concerts during inclement weather and special events. All the musicians in the band serve on a voluntary basis without any compensation.
Fund Raising Efforts

The Wisconsin Rapids City Band needs an operating budget of $9,000 to meet these expenses. All of which must be raised through it's own community-wide fund raising efforts. We are presently pursuing a number of funding activities and actively researching additional future money raising avenues to try to cover these necessary expenses.
The band puts on a number of special events throughout the year for the enjoyment of the community and to help foster support for the band. One of these is the annual Wisconsin Rapids City Band Benefit Concert held in summer at the Performing Arts Center. Admission is free, but donations are accepted. It's an afternoon of great band music and other local talent that may include other musical groups, dancers, comedy, etc. We also have special fund raising brat fries and sell bottled water and ice cream at all the summer band concerts.
We actively solicit donations from private citizens and seek out business sponsors. For more details, please see the Support Us page on this site.
With the help and guidance of The Community Foundation of Greater South Wood County, we have been researching grant information about local and national funding sources and we are applying for grants.
We are open to, and welcome, any other fund raising suggestions that will keep the band operating. Contact us through the Contact Us page in this site and give us your ideas and/or help. We are determined to keep the Wisconsin Rapids City Band playing for the community.
Return to Top
Proceed to the Support Us Page
Proceed to the Contact Us Page